Image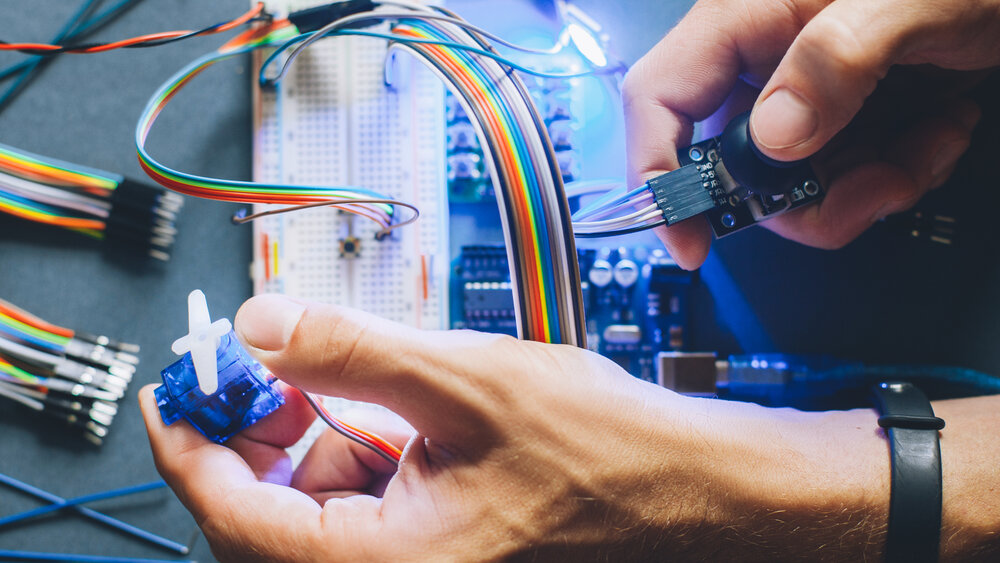 Prototyping and Production
A myriad of small and mid-sized startups has the potential to generate new ideas and modern products for the Egyptian market. Still, they face difficulties during the prototyping phase as it is high in cost and needs advanced technologies. That's why we are here at Nile University offers a micro-factory that accelerates all the manufacturing needs. The micro-factory offers prototyping activities such as high-fidelity 3D printing using MJP technology, 3D printing using FDM Technology, and laser cutting. It also provides machining operations such as Injection Mold Manufacturing, Sheet Metal, Die/Mold Mfg, Jigs and Fixtures Mfg, and Spare parts manufacturing. Besides, the micro-factory supports pilot production in Product Assembly, Product Finishing, Welding Activities, Plastic Injection, and General-Purpose Machining.
We have a history of developing and testing several prototypes and testing them, and here are some examples:
Prototyping for a hose connector in a medical device for Amico.
Prototyping for a wall graphics machine part for FEPS.
Manufacturing and 3D printing for smart water bottles for Hydropal startup. 
3D printing for sculptures used in the entertainment industry for Robo Cinema startup.